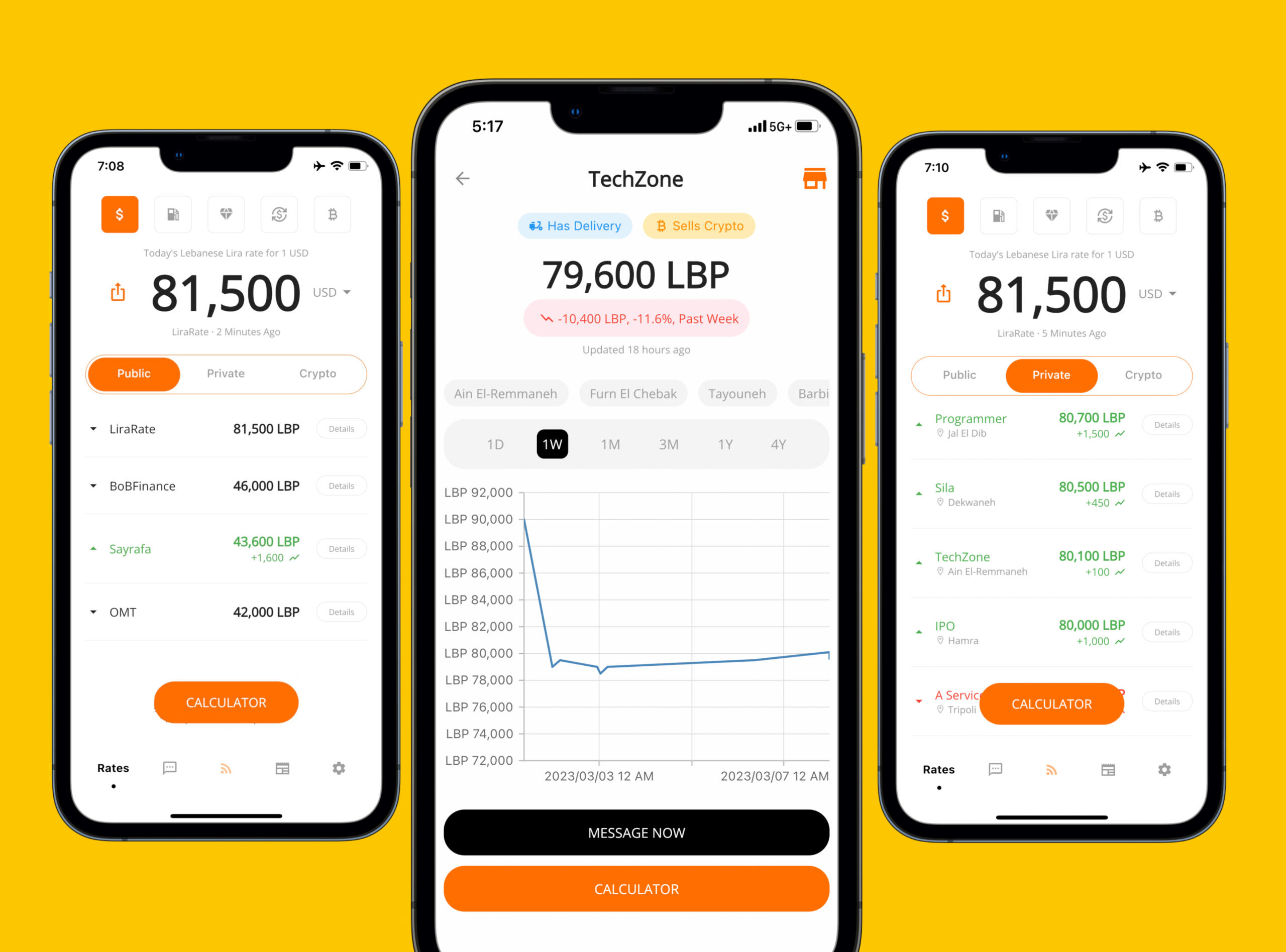 Are you an Exchange Seller?
Message us on WhatsApp to register:
https://wa.me/+96176589312Watch the video below
---
We are the fastest and most trustworthy
Lira to Dollar exchange rate app!
Unlike the other apps that show you one rate, we publish all the rates from all sellers such as Lira Rate, Black Market sellers in each city, BoB Finance, OMT, Sayrafa, so there is less manipulation and so you can tell them "Khod" if they give you the wrong rate.
Watch this video to learn and see how Khod works
---
COMPARE AND CONVERT
LEBANESE LIRA IN SECONDS
FIND AND MESSAGE BLACK MARKET SELLERS TO EXCHANGE WITH
NO BIG AND ANNOYING ADVERTISEMENTS
COMPARE ALL THE RATES IN ONE PLACE FOR OMT, BOB, LIRA RATE, SAYRAFA & MORE!
PRIVACY POLICY & TERMS OF SERVICES
WE DO NOT COLLECT USER DATA (YOUR DATA) ON OUR APP OR WEBSITE. WE DO NOT SELL YOUR DATA. WE ARE A FREE TO USE APP AND WEBSITE, DEDICATED TO HELPING THE PEOPLE OF LEBANON.